LLC is turning 50!!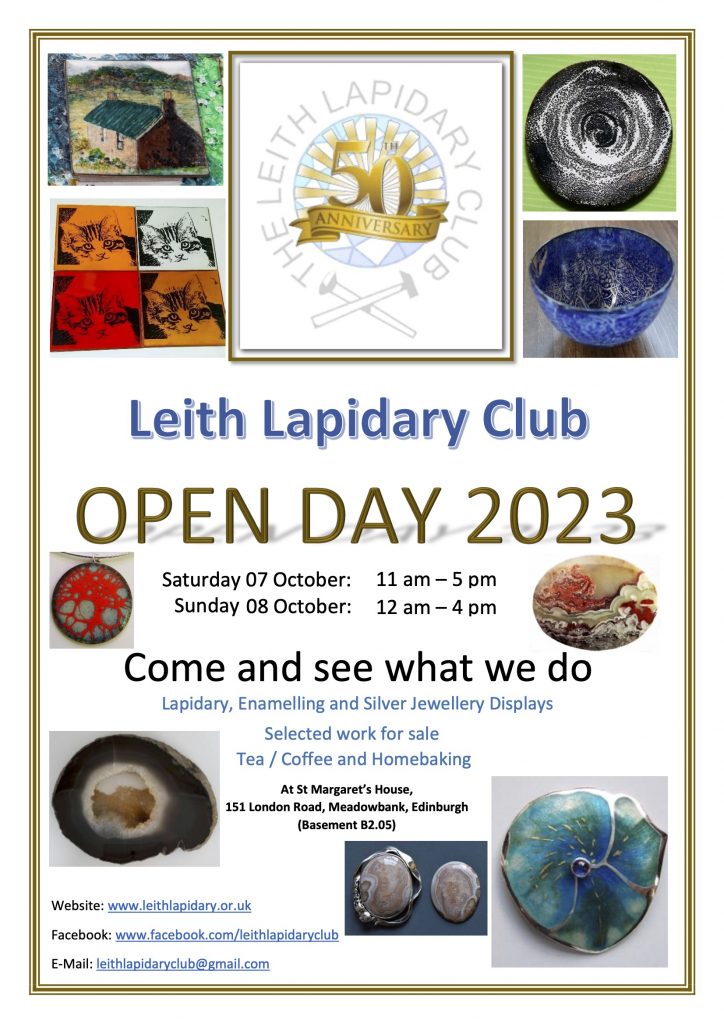 An Edinburgh club where you can create your own silver jewellery, enamelled pieces and cut & polish stones.
We are a pleasant lapidary or stone polishing, enamelling, and silverwork club situated on level B2 of St Margaret's House, a large arts complex inhabited by a vibrant community of artists and makers.
The Leith Lapidary Club is run for and by its members. From professional artist to experts, crafter and novices alike, it welcomes anyone experienced enough to create their own pieces without supervision. It is the ideal environment to grow your skills alongside creative minded people. For more information, have a look at the Membership page, or send us an email to leithlapidaryclub@gmail.com to arrange a visit.
The Club also run seasonal Workshops available to members and non-members equally. Informative and friendly, the workshops are designed to get you started working on your own projects. Themed as lapidary, enamelling or small-scale metalwork with silver and/or copper, they are a fantastic opportunity to learn a new skill and make your own piece.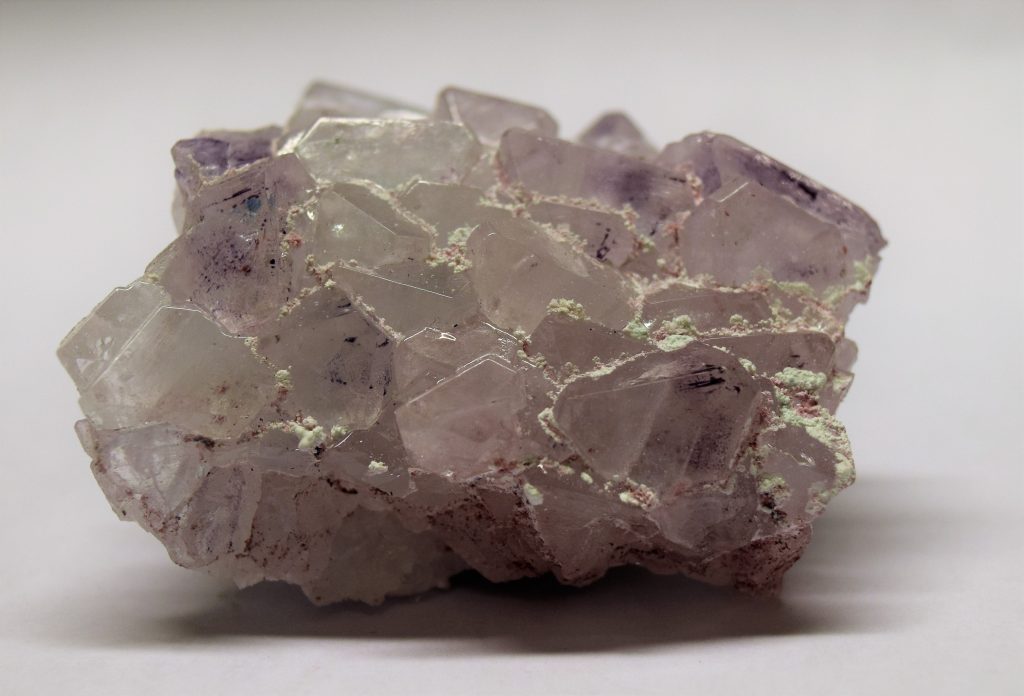 Do you want to know more about stone polishing? see what one of our experts have to say on Lapidary. And if you interest is on Enamelling, see what you can do at the Leith Lapidary Club.
How to Find us
Leith Lapidary Club premises are situated at Meadowbank in Edinburgh. We are on floor B2 of St Margaret's House, 151 London Road, Edinburgh, EH7 6AE.
Parking is available adjacent to the building in the evenings and at weekends. During the week, there is parking available on surrounding streets in the local area.
Lothian bus services: stop at Meadowbank house next door include the following routes
4, 5, 26, x26, 44, x44, 45, 104, 113 & 124
Please feel free to get in touch if you need any help with directions leithlapidaryclub@gmail.com
About us
The Leith Lapidary club is a club with a history. Our club was born in 1971, when some enthusiasts who worked for the Gas Board decided to do more than just hunt for interesting stones in fields and on the beach. Its first name was 'The Edinburgh Gas Lapidary Club' as it was part of the Gas Board social club. It had a club room in Granton House before moving in 1982 to a surplus prefab in the playground of St Mary's Primary School in Leith.
The original contract for this building set the rent at £1 per annum, if it was asked for, but it never was and we spent over 30 years there.
One night in 1994 some thieves broke in, thinking that a 'club' would of course have money and alcohol. What a disappointment when they found only stones and machinery. They struck matches to see and managed to set the place on fire. Fortunately a passing taxi driver raised the alarm and the building was saved. The resulting mess took a year to repair and when we re-opened we decided to change the name to 'The Leith Lapidary Club' as most members now had no 'gas' connection.
Eventually, in 2016, Edinburgh Council wanted to enlarge the school and our prefab was in the way. St Margaret's House in London Road offered a suitable room where we are very happy.
Other organisations
The Leith Lapidary Club share members and interest with other locally based organizations.
Edinburgh Palette – Edinburgh arts complex at St Margaret's House
Guild of Enamellers – Association for anyone interested in enamelling
Scottish Mineral and Lapidary Club – Fellow lapidary club based in Edinburgh